PLASTIC REFLECTIC
Interactive mirror reflecting you in real pieces of ocean plastic.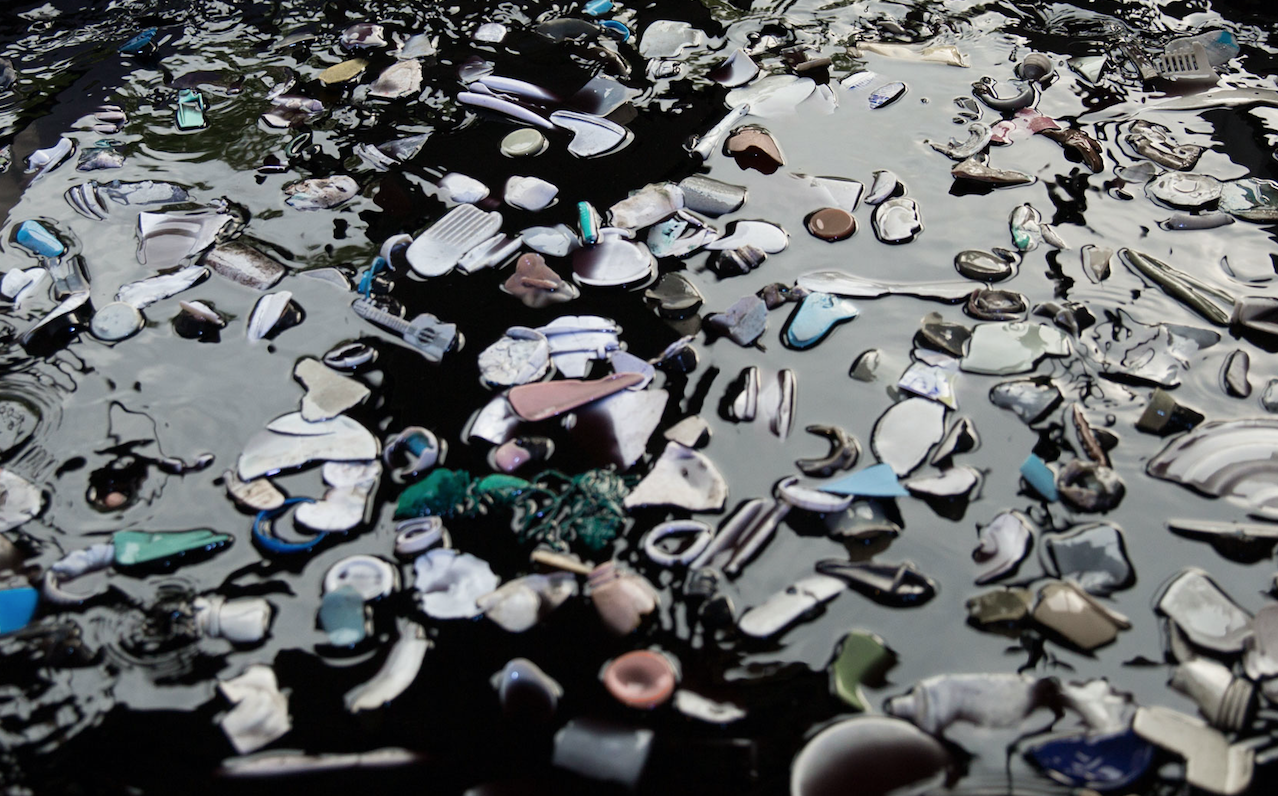 The amount of plastic in the oceans keeps growing.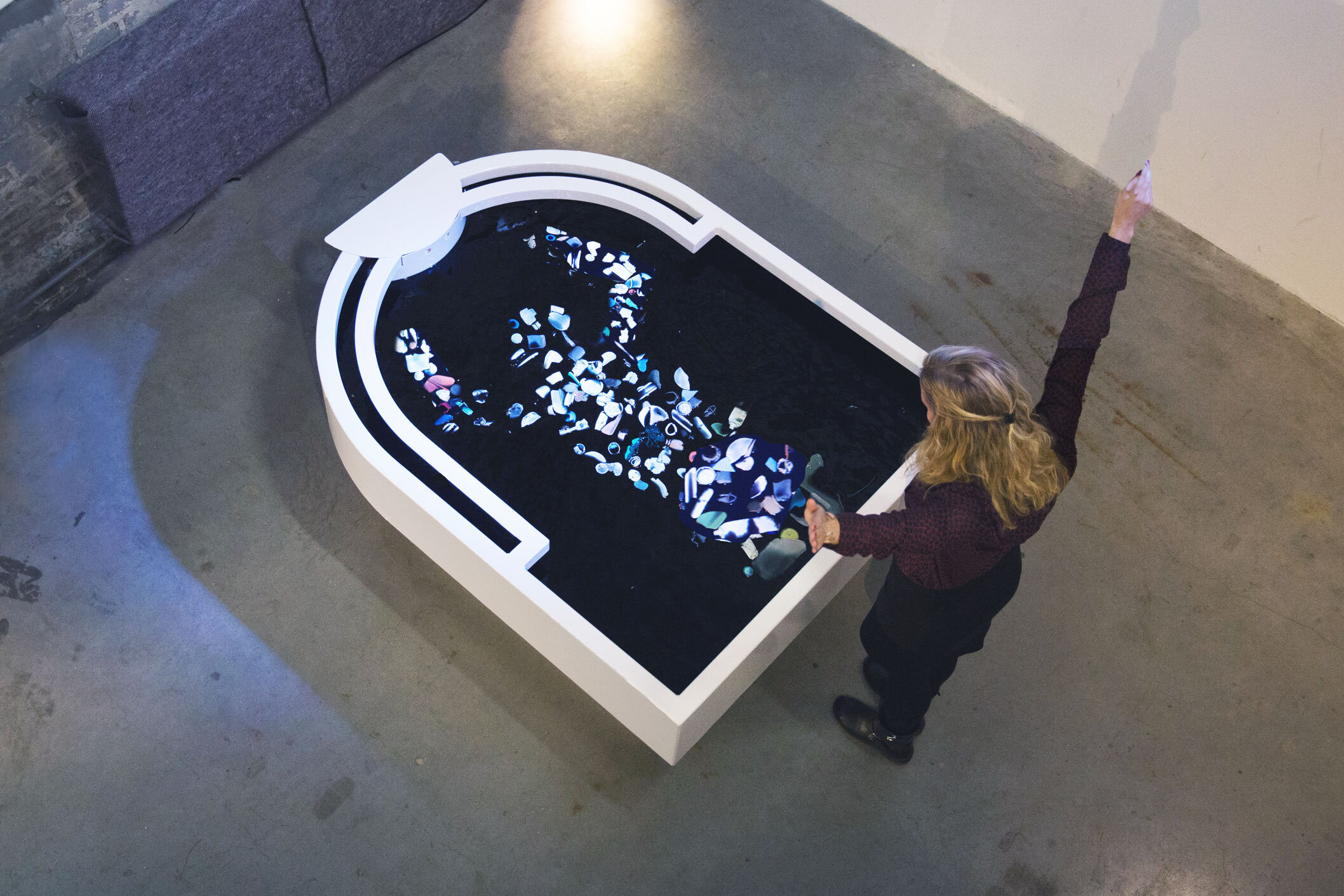 The plastic degrades to nano plastics that enter our food chain. Research shows that it can nestle in
our fat and muscle tissue,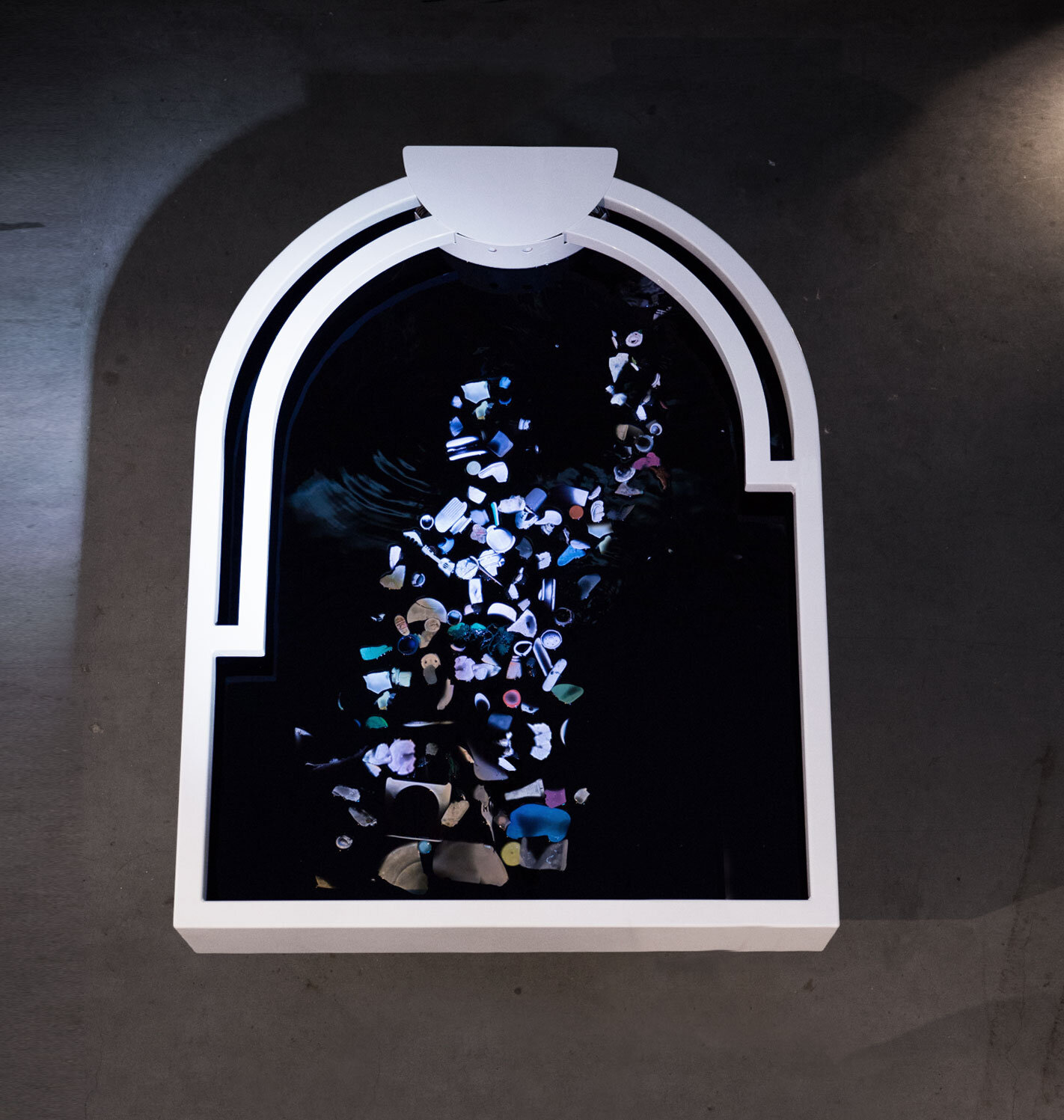 turning us slowly into plastic.
Plastic Reflectic is an interactive kinetic installation that lets the spectator reflect on the concept of the growing plastic problem in our oceans.
These plastics move from human waste into nature's food chain and slowly inter tangle with our muscle and fat tissues, turning humanity slowly into plastic. The installation reflects its audience in plastic pixels made from ocean plastics from around the world. The interaction with the installation empowers the spectator with the thought that their movement at this moment can influence the ever growing plastic problem later.
The work feels both organic and artificial. It probes the questions how much our actions are still of any influence on the growing gap between man and nature. Or if the gap is closing in a way we might not like.
Plastic Reflectic is a stand alone installation to inspire, educate and provoke thought en interaction. It's Build using 601 pieces of plastics originating from all oceans of the world. The pixel grid of 601 waterproof engines under the bio based water are controlled by motion sensors that capture the movement and outline of its spectators.
Commissioned by
de Persgroep Netherlands, Plastic Soup Foundation
Production
Thijs Biersteker, Better Future Factory, Front404
Constructed by
Thijs Biersteker, Casper vd Meer, Thomas voor 't Hekke and Bas van Oerle